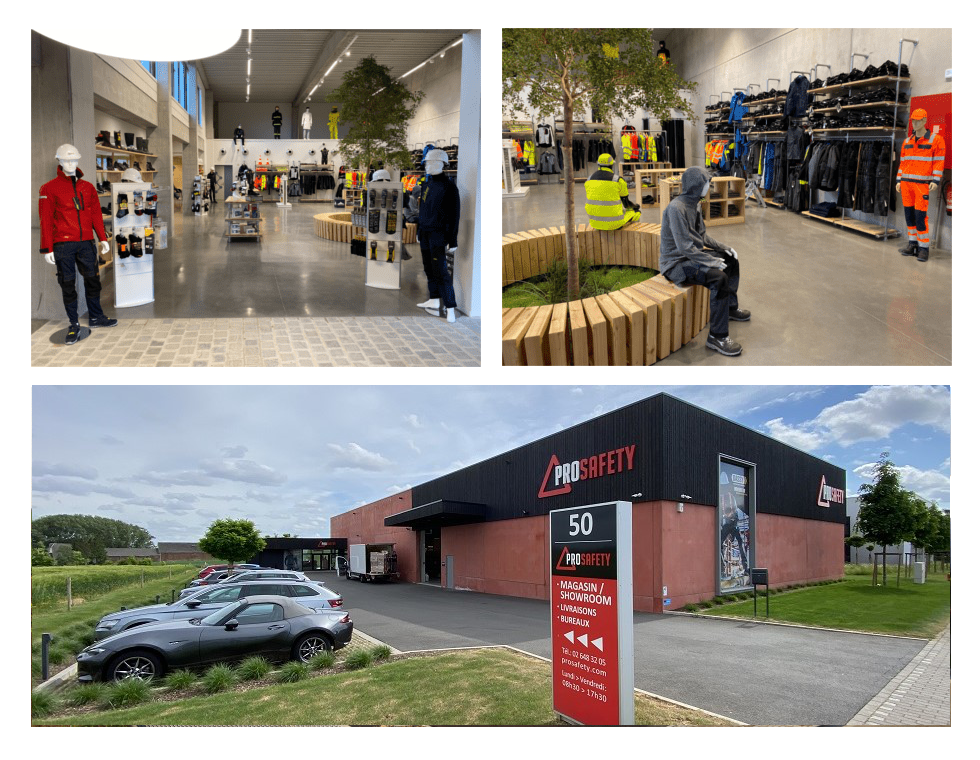 Our company
ProSafety is a company active for over 30 years in workwear and personal protective equipment (P.P.E.) distribution.
Our clients are companies of all sizes, located in Belgium or abroad, and from sectors as diverse as industry, construction, public utilities…
We also offer our products to individuals concerned about their safety.
Our products consist of the largest known brands (3M, Honeywell, Dupont, Ansell, CleanSpace, Dassy Portwest ...) or derived directly import.
Our catalog offers a wide range of items. However, the range of products we are able to offer is much wider, so don't hesitate to contact us if you don't find what you are searching for.
Discover all the services we offer to our customers.
ProSafety, a team of specialists dedicated to your safety !
Serge CABAY

General manager

Guy SHEPPARD

Logistic & Purchasing manager – Nivelles

Marc VIGNERON

Administration & Office manager

Claude LEBRUN

Executive assistant - Nivelles

Marc NAPLES

Logistic - Nivelles

Damien XHIGNESSE

Logistic - Nivelles

Charles-Henry JACQUES

Sales manager

Vincent MAIRY

Account manager Liège, Namur & Luxembourg

Sylvain VERTENUEIL


Account manager Brabant Wallon & Brussels

Nicolas KEYSER


Account manager Hainaut

Guillaume BAUDOUX


Shop assistant - Nivelles

Jean-François EVRARD


Store manager - Frameries

Lucie BABIN


Shop & production assistant - Frameries

Kim BEDNARZ


Logistic & Shop assistant - Frameries

Frederic FABRY


Store manager - Liège

Daniel WECHSELER


Advisor - Liège

Romain PESSOTTO


Logistic & Shop assistant - Liège

Ludivine LHONEUX


Shop assistant - Liège