How can I pay my order ?
HIPAY
To secure your transactions, ProSafety only works with trusted partners. Our main partner is HiPay.
HiPay is a highly secure payment gateway, available in several languages, and offers several payment methods.
If you want more information about HiPay visit https://www.hipay.com/
Through this platform, you can pay your order online by :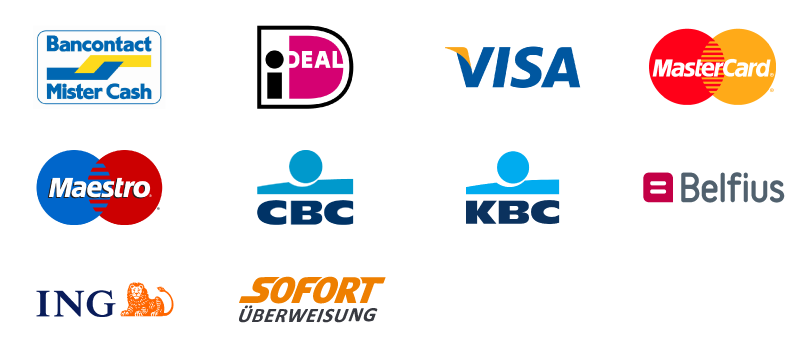 BANK TRANSFER (process will be longer)
We accept payment by bank transfer.
Please note that in this case the processing of your order will be longer because it will be shipped only upon receipt of the amount on our bank account.
Here are the details of our bank account:
IBAN : BE67 3101 6639 3987 - BIC : BBRUBEBB
ING Bank (Avenue Marnix, 24 - 1000 Brussels - BELGIUM)
Don't forget to include your order number in the subject of your payment!
How are made the repayments?
All refunds provided by ProSafety are made by bank transfer to the bank account number that the customer has previously transmitted to our team.
If, despite our efforts, you encounter a particular problem to make your payment, please contact our team.